Honolulu's Finest Medspa Laser Hair Removal & Facials
At Beauty Defined, we take your skincare seriously, and we'll ensure you experience the very finest facials, laser hair removal, chemical peels, and other skin treatments available in Honolulu, HI. Whether you're looking to remove years from your face or reduce the appearance of acne, scarring, or other skin conditions, we'll help to revitalize your skin and bring out your inner beauty.
Our Beauty Services
We offer a wide range of beauty services to meet your unique needs. From facials and laser hair removal to dermaplaning and chemical peels, we ensure your skin is healthy and beautiful.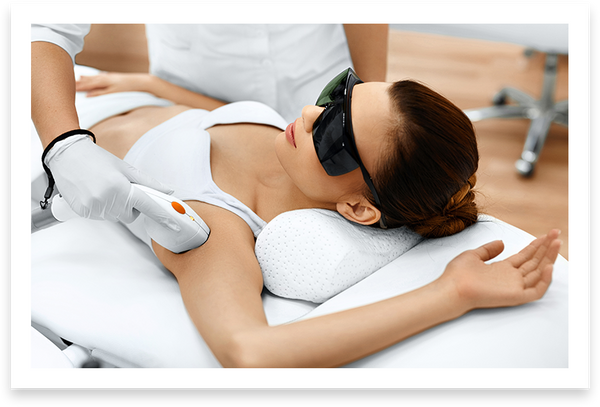 Convenient skincare treatments
Beauty Defined is the Medispa-focused side of The Ferguson Clinic, we have over ten years of experience providing effective, gentle, and replenishing skin treatments for clients across the country. Our customized facials are targeted to your skin's unique needs and your skincare goals. From exfoliation and deep pore cleaning to rejuvenating masks, moisturizers, and treatments, we'll ensure your skin has a healthy, natural glow and is beautiful to behold.
Affordable beauty solutions
Our quality skincare solutions are priced to match almost any budget and make an excellent gift for a cherished loved one. With convenient appointments available throughout the week, you can stop in during your lunch hour and be back to your day quickly. Your consultant will meet with you to understand and evaluate your skin's unique challenges and offer practical and affordable treatments that you'll love.
What Our Clients Are Saying
"After much research and asking friends for recommendations, I found this clinic to be the best option! The professionalism, customer service and quality care offered was by far more then I could ever expect. Upon my commitment to move forward with treatment to my forehead, the team answered all my questions and provided me with a sense of relief. Fast forward a few days...the lines on my forehead are gone and I couldn't be more happy! I highly recommend them!
Nicholas R.
"I've been going to them for my tattoo removal and my experience with them has been great! The staff is helpful and friendly. Always willing to take their time to answer all my questions and address any concerns that I might have. I am very happy with the customer service and with my treatment."
Kali K.
"I had an excellent experience going here for some laser hair removal. The staff provided paperwork on arrival and greeted me as soon as I entered. My technician was super sweet. This is my first laser hair removal experience and since I have a mobility issue I was a little worried that we wouldn't be able to work around it. My tech was very understanding of my mobility issue and gave me a couple of options for positioning allowing me to choose the one that was most comfortable for me. She asked repeatedly throughout the procedure if I was doing OK in terms of pain level. It was fairly mild and not painful at all. The results even after my first treatment are amazing I'll definitely be going back!"
Amanda O.